Instructions for Using Integral
1.Click the diamond icon in the lower left corner of the page.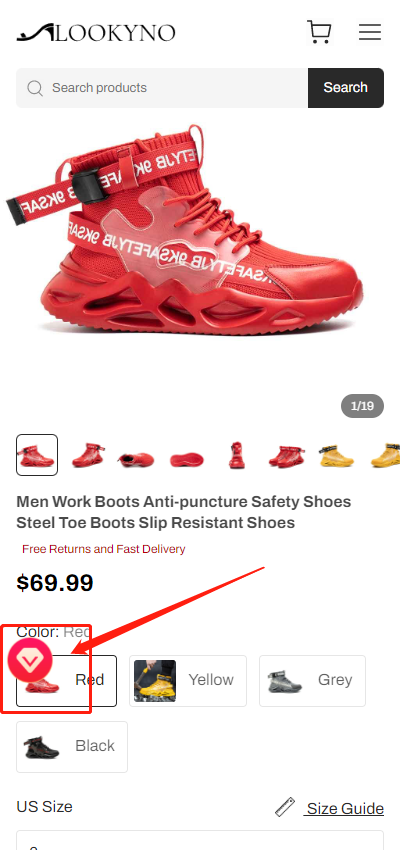 2.Email Login.
3.Check the remaining points in the account.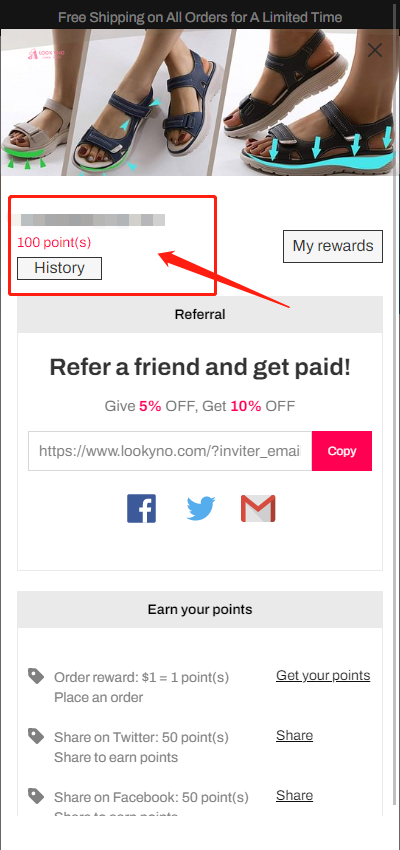 4. Scroll down this page, Redeem points for coupons, Click "get" to get.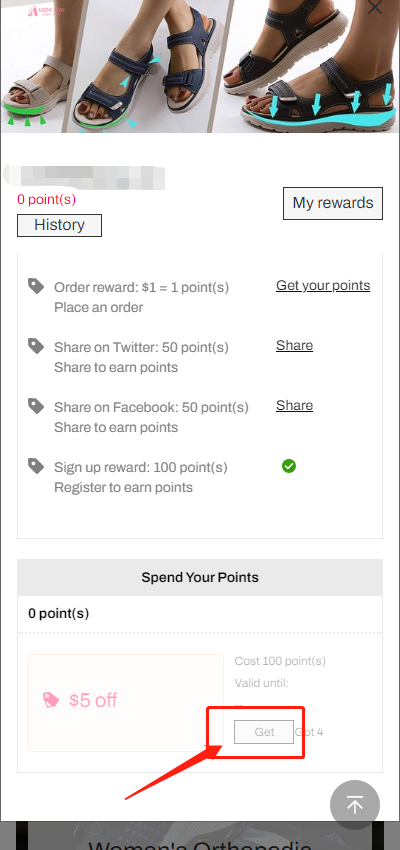 5. Back to top to view coupon codes.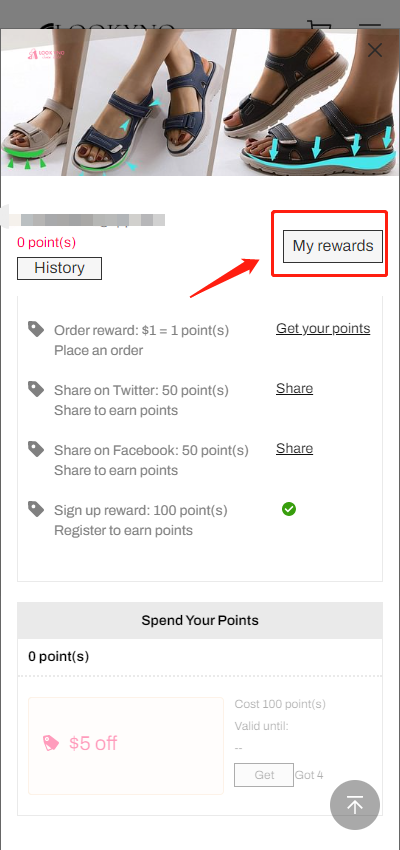 6. Click to copy the coupon code and fill it out when placing an order.